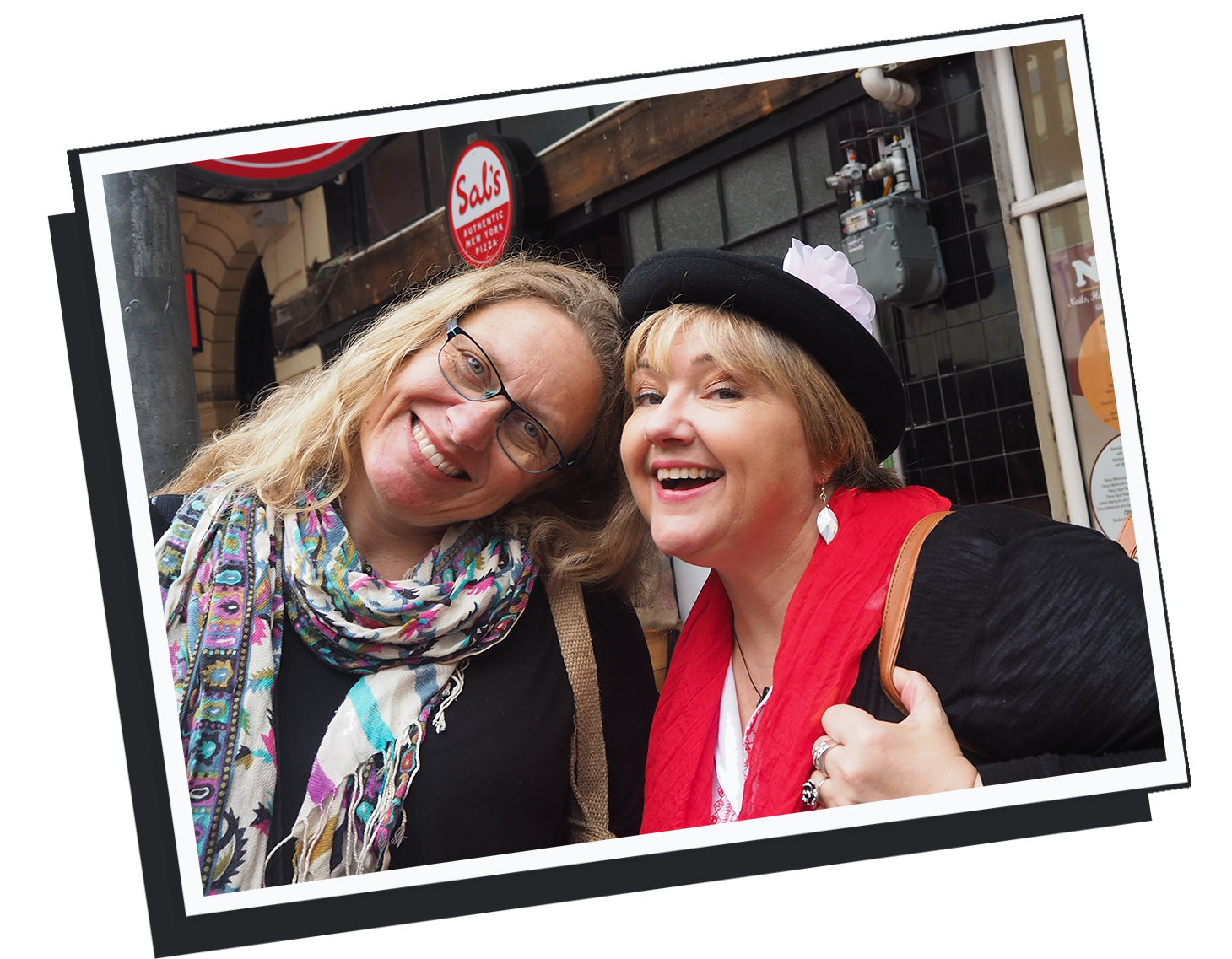 We are fortunate to have two conductors who share the role of song leading.
They each bring their own range of skills and together provide a rich, rounded approach to our leadership.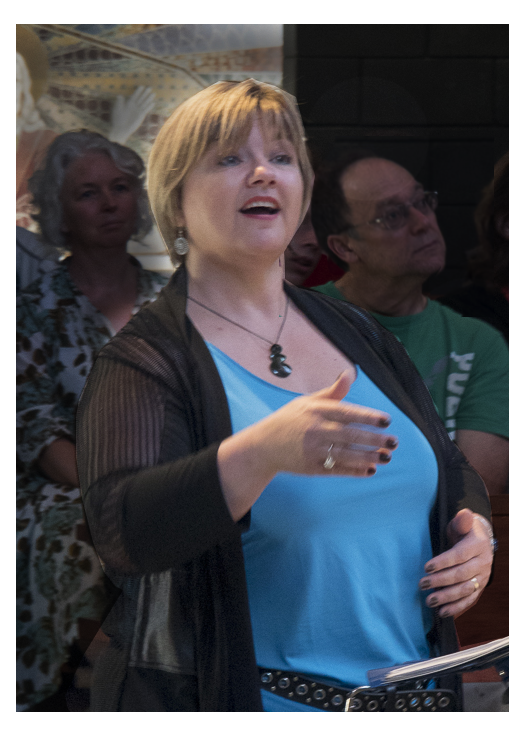 Pam Hughes
Pam brings her passion for singing and sharing world song to our WOSOSI family. 
She works tirelessly to keep us on track with carefully researched methodologies,
an intuitive feel for the music and a slightly suspect sense of humour.
And she sure can belt out a full, rich alto!
"WOSOSI has been a part of my life for so long it's hard to remember a time without it.
What a fantastic choir family we have - laughs, love and naughtiness - often all in one evening!!
From my very first time singing with WOSOSI I have been hooked on world music - the variety, the depth, and the stories behind the songs make for an exciting, challenging and often moving repertoire.
It's wonderful to share these songs with others and know that we are helping to keep alive some very old treasures."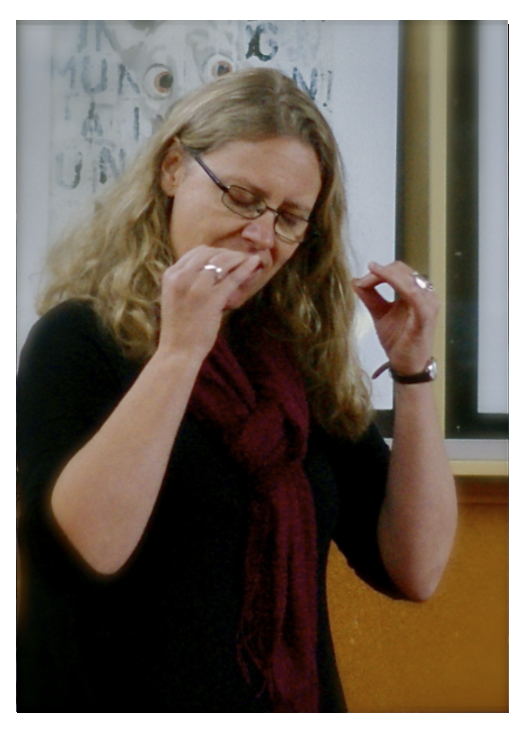 Naomi Parker
Naomi is a scientist who sings like an angel, while leading us fearlessly into new gospel territory and beyond.
She gently keeps us in line, in tune and focussed (with the help of an occasional shepherd's whistle).
Naomi is a dedicated and accomplished conductor.
 
"I've really appreciated the opportunity I've had through WOSOSI to spread my conducting wings and to explore some of the rich gospel tradition along with the world music genre.
It's an amazing feeling when we collectively get to those moments where the wonderful WOSOSI voices and the intention of the song come together into something very special."