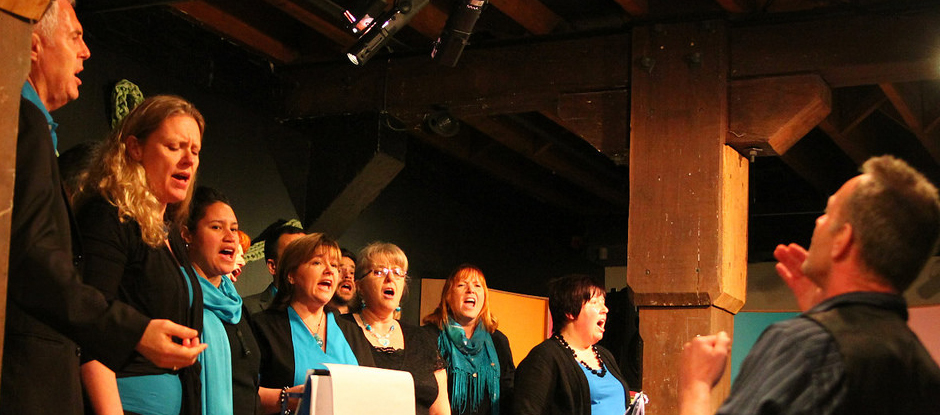 Bert van Dijk was the founder and first director of WOSOSI.  He had collected an exciting repertoire of mostly a capella songs and chants from various ethnic and cultural backgrounds during his journeys throughout the world, and by working with many inspiring and talented singers. 
In the mid to late 90s he began to share this repertoire of songs in workshops and from this emerged the need to form a choir with like-minded people who share the enjoyment of singing world song.   In the early stages the choir operated under the name Wellington World Choir, practising in the stunning Erskine Chapel in Island Bay.   On average about 50 – 60 singers attended rehearsals and performed in concerts.   As there was a lot of coming and going Bert felt the need to establish a smaller but more committed vocal ensemble - a name was chosen - WOSOSI (World Song Singers).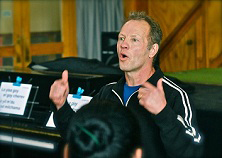 Bert is an internationally renowned theatre director, performer, conductor, voice and acting coach.  His voice work integrates the unique Roy Hart approach of the Extended Voice with principles from the  Michael Chekhov technique. Bert was founder and musical director of WOSOSI for ten years until he left Wellington in 2012. His presence is missed - his repertoire and kaupapa live on.
"For me the human voice is by far the most potent, intimate, soulful, extraordinary, profound means of expression and communication. I particularly love exploring our extreme vocal possibilities: the roars, the squeaks, the sighs, the rattles, the sobs and the wailing"